Graham Potter insisted he has the resilience to steer Chelsea through their current difficult period despite the death threats made against him and his family.
On Friday, the manager revealed he had been emailed the disturbing messages from an anonymous account as the backlash that has accompanied the team's slump escalated to an alarming level.
A run of two wins from 14 games has left Chelsea 10th in the league, and Potter explained how the deteriorating relationship with sections of the Stamford Bridge support has taken a toll on his mental health.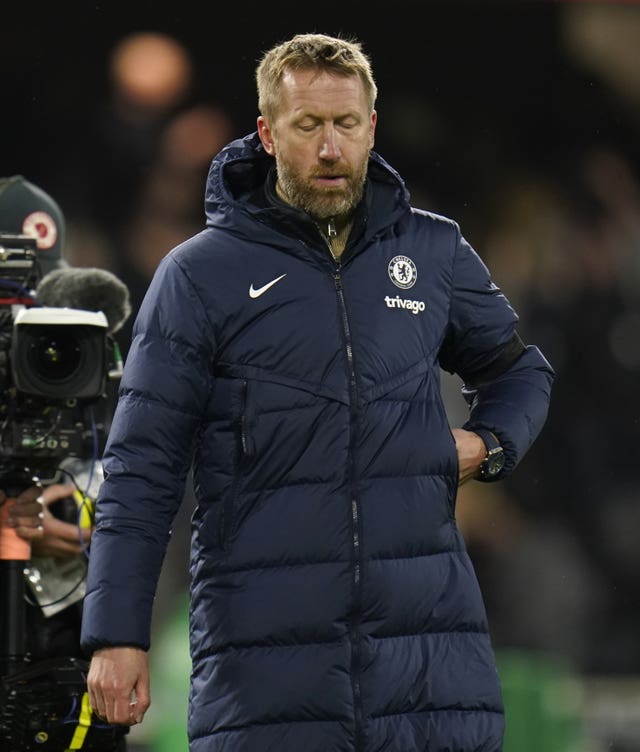 He has been criticised for a perceived lack of passion on the touchline, including during last Saturday's 1-0 home defeat to bottom-side Southampton, in contrast to the exuberant style of Tottenham boss Antonio Conte, whose side Chelsea face on Sunday.
But Potter was defiant that his style will not change, pointing to the difficulties he endured in his first season at former club Brighton as proof he has what it takes to weather the storm.
"To get to this point, you have to have endured tough times," he said. "Otherwise you can't survive.
"That particular time at Brighton, my first year, taking over the playing style, trying to change the squad. Both my parents passed away. There were constant comparisons in the media with my predecessor.
"If you want to talk about how to affect mental health, comparing you to somebody else is not a good place to start.
"It was tough. Then we had Covid. That was a really difficult period. It was my first time in the Premier League, having to prove myself.
"Maybe that period enables me to get through this period, or at least to still conduct myself. I'm still here, I'm still alive, I've survived crisis meeting after crisis meeting after crisis meeting. I'm still here, wow.
"I still care, I still absolutely love it. It's still wonderful. I still see the challenge. I still see how grateful I am to be in this position, with you guys having these conversations. It's brilliant but there'll be tough times."
Chelsea have offered Potter whatever support he feels he needs following the threats made against his family, while Chelsea Supporters' Trust said it is "appalled" and will "support any subsequent investigation".
A statement read: "The actions of these individuals are disgusting, and they do not represent Chelsea FC supporters. No manager and their family should be subjected to any threats of this nature – we are deeply disappointed."
The team are seeking to end a run of four games without a win in the league in order to revive whatever slim hopes they retain of breaking into the Premier League's top four, and the manager is close to having a full squad to choose from after the injury crisis that struck in January.
Only N'Golo Kante, Christian Pulisic and captain Cesar Azpilicueta remain unavailable to face Spurs.
Their opponents will still be without boss Antonio Conte as he continues his rehabilitation from gallbladder surgery, with his assistant Christian Stellini deputising.
Potter held up the Tottenham coach as an example of the benefits of allowing managers to be true to their personalities, and called on fans to afford him the same freedom.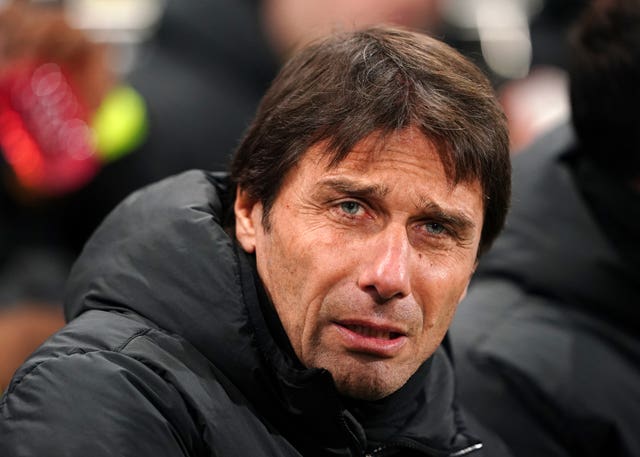 "The best person to be Antonio Conte is Antonio Conte," he said. "The best person to be Graham Potter is Graham Potter. Everybody's different. I don't think he's been fake, he's just himself. You can't help who you are.
"It isn't nice when people then start criticising you for being you. I can't help being me. And it's served me quite well. As much as Antonio has had an amazing career – and I have huge respect for him as a coach and as a man – I started off in the ninth tier of English football.
"It's not so easy to get to this point. You have to have some resilience, you have to have some passion and some emotion. You have to have some courage."
Potter said that he has been contacted by Conte in the past to offer him advice on coping with the pressure of management.
He added: "I think (Conte's message) was about doing your best today and not necessarily thinking too much about the future or the past.
"He sent that in a WhatsApp message. I think that was when they beat us. He didn't send any messages when we beat them."