England goalkeeper Jordan Pickford has agreed a new contract with Everton to end speculation over a move to a Premier League rival.
The 28-year-old, who was due to enter the last 12 months of his existing deal this summer, had been linked with a move to Tottenham among others, but has agreed to stay at Goodison Park despite their perilous position towards the foot of the table, though the contract has not yet been signed.
Pickford, a £30million signing from Sunderland in 2017, has made 222 appearances for Everton and manager Sean Dyche believes he can continue to improve.
"He's a very, very good player, a good servant to this football club so far and he's going to continue to be that for sure," Dyche said.
"I think it's a sign that he's enjoying our new regime and he's accepting of what we're looking to offer. He's been a fantastic player, so we want that to continue.
"Any way we can rub off on him and help him continue his development will be great if he feels there is stuff, and I think there is."
Dyche, who has taken six points from nine since replacing Frank Lampard at the end of January, said the club were continuing to look at the contract situations of several players, with the likes of Alex Iwobi and Conor Coady thought to be next in line for new deals.
"I'm three weeks in," he said. "It feels like 17 months but I'm still new to it. We're assessing every situation. Some have been ongoing like Jordan's but I've been put in line with that and asked my opinion quite obviously.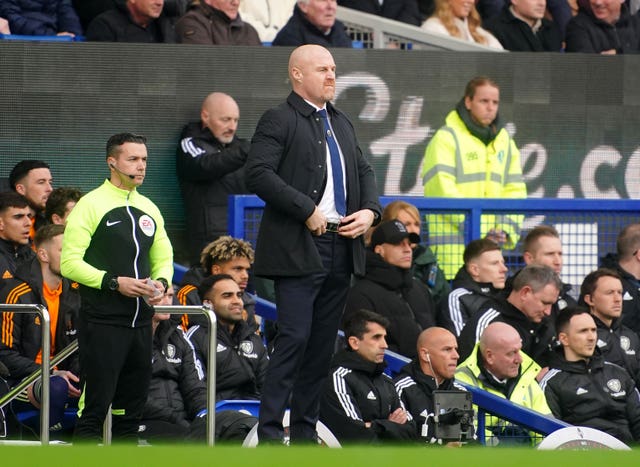 "But we're looking at all situations because we've got to make sure all the good players we want to be here are still here."
Dyche has won both of his home games in charge so far – either side of defeat in the Merseyside derby at Liverpool – and will look to make it three in a row when Aston Villa visit on Saturday.
But neither of the wins over Arsenal and Leeds were seen first-hand by the club's hierarchy, who have stayed away from Goodison Park in recent weeks following what the club described as credible threats to their safety.
Dyche said his interactions with the board had been normal since his arrival, but recognised the need to bring all parties together at the club.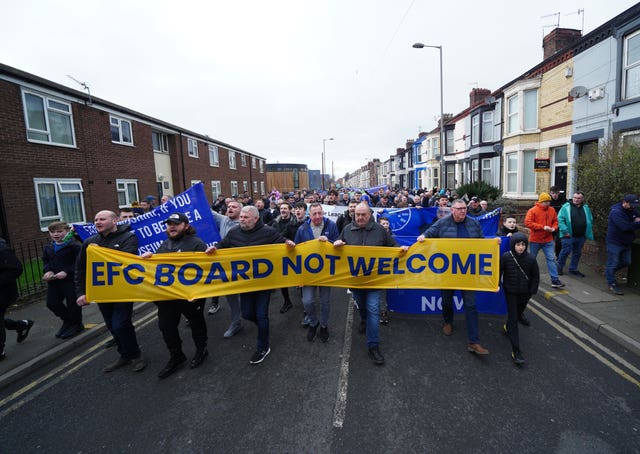 "It's been fine inside," he said. "There have been no problems from me in terms of connecting or speaking when needed. They've sent messages, asked questions when needed. I don't think it's on an everyday basis at most football clubs…
"The lines of communication have been fine. I try to be respectful of all parties. I'm new to the club… I'm learning, I'm not going to start quizzing and questioning everything.
"If there is a disconnection we've got to try to bring a reconnection. The fans are a massively important part of the club, I understand that and I'm learning more and more about that, the energy and passion, it's got to be respected.
"Can we bring it back together and find the right way to bring it together? Wins help, they bring the feel-good factor. It doesn't solve everything but it makes it feel better and hopefully brings a new connection."