Mikel Arteta hailed Leandro Trossard's "football intelligence" after he set up all three goals as Arsenal restored their five-point cushion at the top of the Premier League with a 3-0 win at Fulham.
The 28-year-old joined Arsenal in January from Brighton and has shone for the Gunners, helping to compensate for the injuries to forward's Gabriel Jesus and Eddie Nketiah.
Trossard's delivery at Craven Cottage was exceptional, with his first assist coming in the 21st minute as picked out Gabriel Magalhaes from a corner for the Brazilian to nod home.
Gabriel Martinelli added a second five minutes later, with Martin Odegaard all but wrapping up all three points for the visitors just before half time.
Arteta singled out Trossard's contribution.
"He got three assists and could have scored two. I think he was really impressive," Arteta said.
"Not only that, he had an injury three days ago which could have taken a week, or another 10 days, but he was really willing to come back early and the doctors and medical staff did a lot of good work.
"It makes a big difference in the team. We needed him today and his contribution was superb.
"It's football intelligence. He's really clever to understand straight away what we want, what's required. He's executed it really well."
A glorious day for the Gunners was capped off 13 minutes from time when Gabriel Jesus came off the bench to make his first appearance since undergoing knee surgery following an injury playing for Brazil at the World Cup in November.
"(It was a) big boost. The first step today. We didn't know if it was the right game today. He said to me a few days ago 'I'm still missing something'," Arteta said.
"Yesterday I looked in his eyes and he said 'I'm ready'. I said 'OK!' So then we had the opportunity to throw him in.
"It's that first step to give him the big boost. He looks free, he looks ready and straight away he generated those two big chances. It's great to have him back."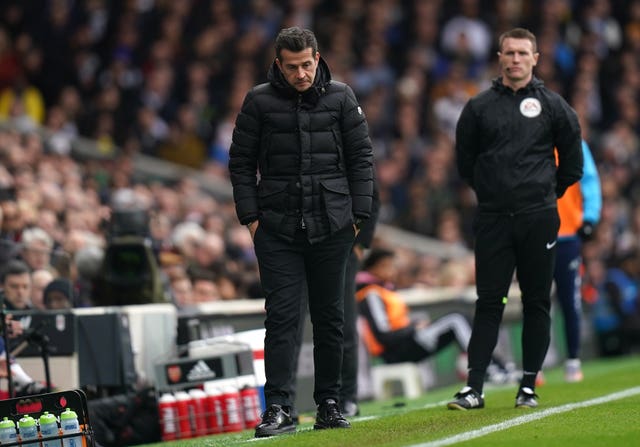 Marco Silva insisted the blame lies with Fulham for all of Arsenal's goals as he lamented a rare poor performance from his side, who missed the chance to return to seventh in the table.
"Three good goals? We were soft in all the goals, we were soft in all the first half. All credit to Arsenal they deserved the three points," the Fulham boss said.
"The goals, how they scored was completely our fault.
"It's clear Arsenal deserved the three points. First half, we were on the pitch but at certain moments it looked like we weren't.
"Too soft, not brave enough, off the ball completely not aggressive and we let them play completely in the way that they wanted."