Mikel Arteta saw his Arsenal side go eight points clear at the Premier League summit following a deserved win at Tottenham – but insists a successful title tilt will "demand almost perfection" for the rest of the campaign.
A Hugo Lloris own goal and a long-range strike from Martin Odegaard had the Gunners 2-0 ahead at half-time and they saw out an attempted Spurs fightback to secure their first victory at the Tottenham Hotspur Stadium.
It means, on the back of Manchester City losing at Manchester United on Saturday, that Arsenal have widened their gap at the top of the table ahead of the visit of Erik ten Hag's Red Devils next Sunday.
Arsenal now have 47 points from their opening 18 games and, with five of the last six champions exceeding 90 points, Arteta knows they have to keep up their electric pace.
Asked if he believes his side also need to surpass 90 points to win their first title since 2004, the Spaniard replied: "100 per cent, yes I do.
"I don't want to do too much calculation, it's just how we're going to prepare (for) Manchester United and play well to win.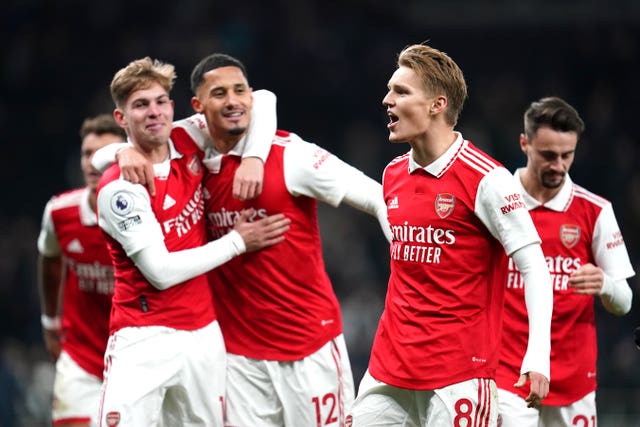 "But if you ask me about the points, yeah it's happened in the last few seasons so it will demand almost perfection."
Arteta would not be drawn on an unsavoury incident at full-time when a spat between Arsenal goalkeeper Aaron Ramsdale and Spurs forward Richarlison ended with a home fan kicking Ramsdale before running back into the crowd.
He instead stressed the importance of his players keeping their heads during a fiery contest, having seen defender Rob Holding sent off less than half an hour into their defeat at Spurs in May.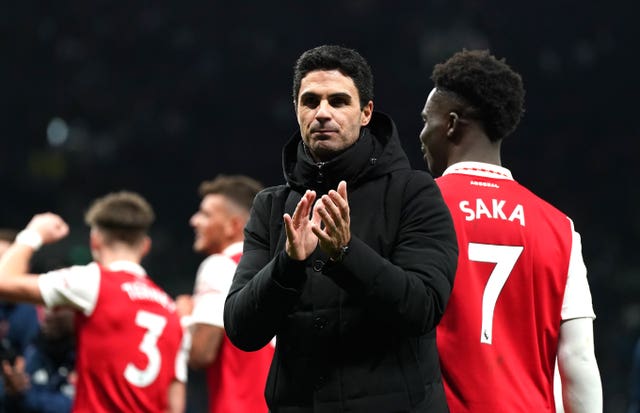 "To have the emotional control in these occasions is extremely important," he added.
"It's something that we discussed in the week. They are young and they start to believe more and more and they start to have these experiences.
"There is nothing better than winning and playing the way we played. It's great and going in the dressing room and just feeling the joy and the togetherness around the team and how much it meant for them is special.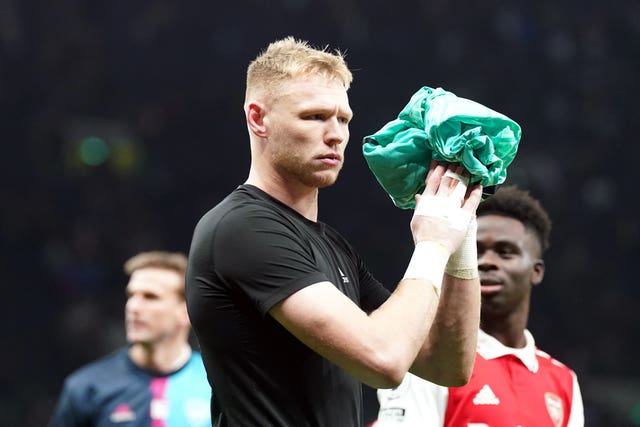 "We know that we are here because of the way we play and the way that we are and the way that we live together and the unity that we have.
"We must not forget that because tomorrow we have to do the same and we have to do exactly the same to carry on the form that we have at the moment."
Tottenham rallied in the second half but when they did get through on goal they were thwarted by Ramsdale.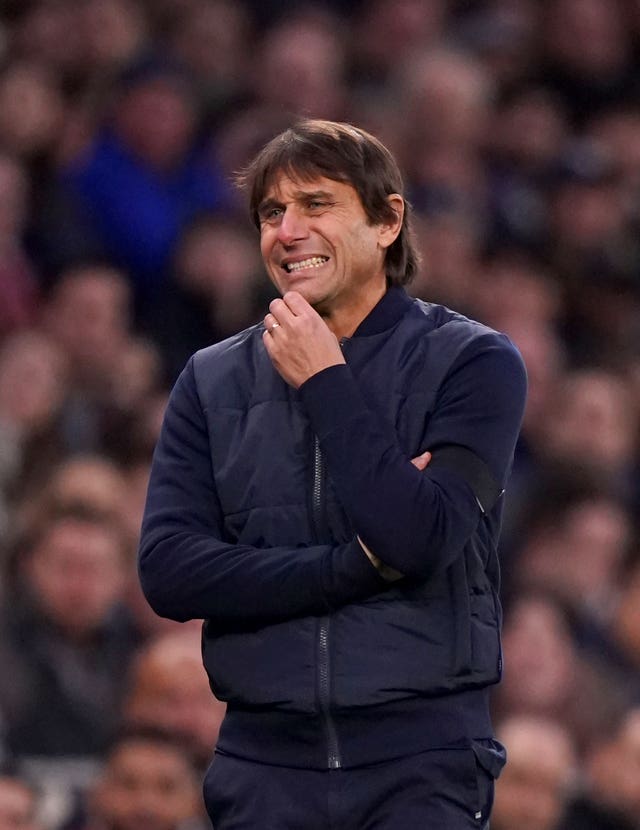 Things do not get any easier for Antonio Conte's side as they face a trip to Manchester City on Thursday – with the Italian claiming there are now only two teams in the title race.
"About the performance, I'm not disappointed," he said.
"We knew the game could be really difficult because Arsenal are a really strong team and they showed why they deserve to be top of the league.
"They deserve to be title contenders. In my opinion, Arsenal and City are the two teams that can fight for the title.
"After the 2-0, it's a result that could kill everybody but I've seen a great reaction from my players in the second half and we showed a good intensity and created chances.
"We have to move on, play another difficult game against City, another important team that can win the title."
Meanwhile, the Gunners paid tribute post-match to their England forward Beth Mead, who revealed on Friday that her mother June had died after a "long and brave battle" with ovarian cancer.
A dressing-room scene on the club's Twitter account showed players holding up a shirt with a message reading 'Thinking of you Beth'.