Premier League chief executive Richard Masters told MPs he could not comment on whether his organisation was investigating who had control of Newcastle.
Court documents published in the United States last month described the Saudi Public Investment Fund (PIF) as "a sovereign instrumentality of the Kingdom of Saudi Arabia" and PIF governor and Newcastle chairman Yasir Al-Rumayyan as "a sitting minister of the Saudi government".
The documents appeared to raise fresh questions over the link between the PIF and the Saudi state.
The Premier League granted permission for the PIF-led takeover in October 2021 after it received "legally-binding assurances" that the Saudi state would not have control of the club, and was urged to re-examine the takeover by human rights group Amnesty International after the court documents were published.
Masters was asked about the documents by Digital, Culture, Media and Sport select committee member Clive Efford on Tuesday, and said: "I can't really comment on it. I mean, even to the point of saying, 'is the Premier League investigating it?', we can't really comment on it.
"Obviously we are completely aware. And you're correct about the general nature of the undertakings that we received at the point of takeover. But I can't really go into it at all.
"The time when the Premier League comments publicly on regulatory issues is when it's charged, and at the end of the process when an independent panel has decided whether any rule breaches have actually taken place. The investigatory process, we don't talk about at all."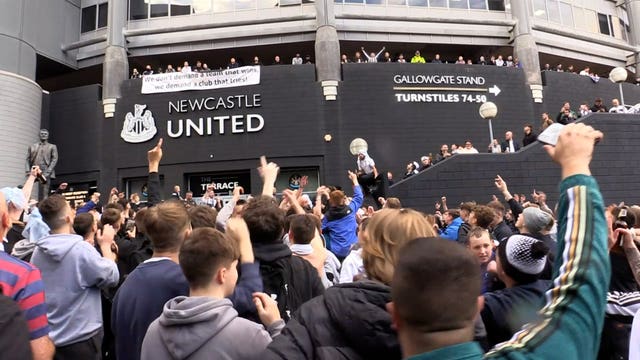 The documents highlighting the status of the PIF and Al-Rumayyan are part of an ongoing legal battle between golf's PGA Tour and the Saudi-backed LIV Golf tour.
The PIF is chaired by the Saudi Prime Minister, Crown Prince Mohammed Bin Salman, with eight of the nine PIF board members listed on the fund's website as being either a minister or a royal advisor. Al-Rumayyan had appeared to be the only exception until the emergence of the court documents.
Masters told the BBC in November 2021 that if his organisation found evidence there was state involvement in the running of Newcastle "(the Premier League) can remove the consortium as owners of the club".