Chelsea's season went from bad to worse to far, far worse in the space of 90 minutes during Thursday's 2-1 defeat to west London rivals Fulham at Craven Cottage.
It was a fifth defeat in seven Premier League games for Graham Potter, which leaves his team 10th, but the injury of losing the derby was added to by the insult of new signing and would-be saviour Joao Felix picking up a three-match suspension for a second-half red card.
Here, the PA news agency looks at what Potter can do to right Chelsea's ship and turn their season around.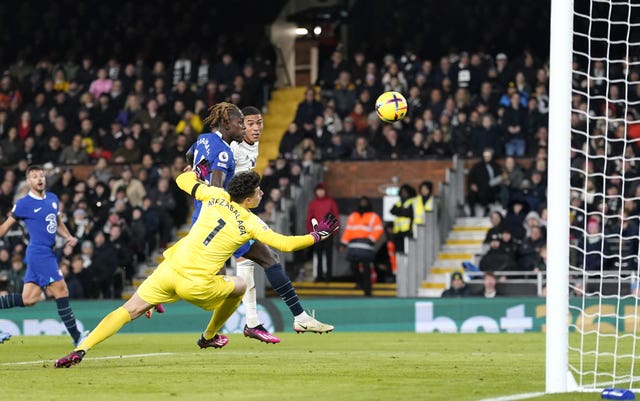 Start at the back
In Ben Chilwell, Reece James and Wesley Fofana the manager has lost three players to injury upon whom Chelsea's hopes rest, not just for this season but for their longer-term future.
Yet it cannot excuse the breadth of the team's defensive failings. Against Fulham, Trevoh Chalobah was poor especially when allowing Willian's shot through his body for the first goal, while Lewis Hall, though effective going forward, failed in his defensive brief and was vulnerable to the ball in behind.
The Blues let in just two goals in former boss Thomas Tuchel's first 10 league fixtures; unsurprisingly they were unbeaten, winning six. For Potter it is 12 in 12. With none of his injured defensive trio close to a return, the manager needs his available players to get back to basics at the back.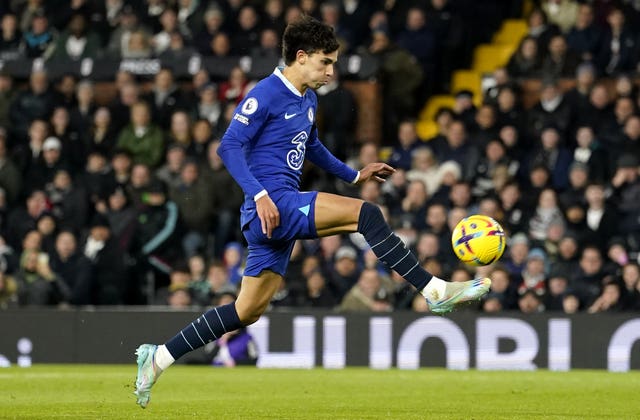 Give Felix the freedom he needs
A red card on his debut was embarrassing, bordering on comical, for the 23-year-old, but before that at Craven Cottage he had looked exactly what the team had been lacking.
Felix was Chelsea's most influential player, always looking to go forward in possession and inspiring in his teammates a readiness to take the game to the opposition that has been absent.
He already looks the best of Todd Boehly's 13 first-team signings during his short reign. If the Blues are still in touch with the top six once he has served his ban, Europe will be a possibility.
Potter must adapt his methods
The manager's success at Brighton and Ostersund was largely down to his expertise in taking players with potential and improving them on the training pitch.
Chelsea presents a different challenge. Individuals here are at a different stage in their development to those at Brighton, and so the manager's role is different too. What, realistically, can Potter be expected to add to the game of 38-year-old Brazil international Thiago Silva?
Chelsea's stars require marshalling; they need tactical direction and an assured, inspiring man-manager to lead them in it. Potter's work at Brighton showed he is not illiterate in those fields. Now they must come to the fore of his methods.
Manage this season's expectations
The club was undeniably on a downturn before Potter arrived. Tuchel's win percentage dropped from 64 per cent across his first 50 games to 58 per cent across his last 50; the number of goals conceded more than doubled from 24 to 53.
Potter's own win percentage currently stands at 33 per cent in the league, significantly down from Tuchel's record of 56 per cent  across his whole spell and even lagging behind Frank Lampard's 47 per cent.
But with little realistically left to play for in the league, better now to let the manager get on with his stated task of building the "new Chelsea" in the context of massive personnel changes at the club. Guus Hiddink led the team to 10th in 2015-16, but mopped up the mess left behind by Jose Mourinho effectively and laid the foundations for Antonio Conte's title win the following year.
Get the young players playing
One of the factors that helped Lampard bring supporters onside in 2019-20 – aside from his stunning playing career – was his willingness to blood young talent.
Then, as now, Chelsea faced a crisis; instead of injuries, a transfer ban meant Lampard could not use the market to strengthen. He turned to academy graduates, giving a first taste of regular Premier League football to Tammy Abraham, Fikayo Tomori, Mason Mount, Callum Hudson-Odoi, Reece James and Marc Guehi. In the absence of a title challenge, it helped fans to feel that their club was staying true to its identity.
Potter has shown a similar willingness to plug holes with young players, with Hall, Bashir Humphreys, Omari Hutchinson and Carney Chukwuemeka all getting time on the pitch in recent weeks. With goodwill in short supply and the club's sense of self feeling disparate, the moment is ripe for young blood.