Fans should have a greater say over the 2024 Champions League final at Wembley to avoid a repeat of the Paris chaos, according to MPs.
Sports minister Stuart Andrew pledged to examine what input supporters could have for the showpiece event when it takes place in London on June 1 next year given the failures which affected Liverpool supporters at the 2021/22 final.
A highly-critical independent report concluded Uefa, European football's governing body, bore "primary responsibility" for what almost led to a "mass fatality catastrophe" at the Paris final last May.
Liverpool fans found themselves penned against stadium perimeter fences ahead of the match against Real Madrid due to the organisational failings, and were then tear-gassed by French police.
Several fans who attended the Stade de France were survivors, or relatives of victims, of the 1989 Hillsborough disaster in which 97 people were killed.
Labour MP Ian Byrne, a survivor of the 1989 tragedy and who attended the Paris final, told Mr Andrew: "Can I impress the importance that whoever ends up in that final – and hopefully it's Liverpool – can they make sure that the fans have got a voice around the shape of what that final will look like, proper engagement because they're the ones that go to matches, they're the ones that have got the experience.
"They don't get listened to enough. We didn't get listened to in Paris … lots of times our voices aren't heard.
"So it's really important that we get a commitment from the Government to ensure that whoever is in that final, those supporters will be sat down at the organisational table and listened to."
Mr Andrew replied: "I'm not aware of whether that happens or not but I will absolutely make that personal commitment to ensure that we look into that because he's absolutely right that we should be ensuring the voices of fans are listened to, so I'll take that forward."
Mr Andrew earlier said Liverpool fans were subjected to "appalling mismanagement" in Paris and commended them for their behaviour.
He also said Culture Secretary Lucy Frazer will meet French sports minister Amelie Oudea-Castera "in the coming weeks" to discuss the French government's response to the independent review.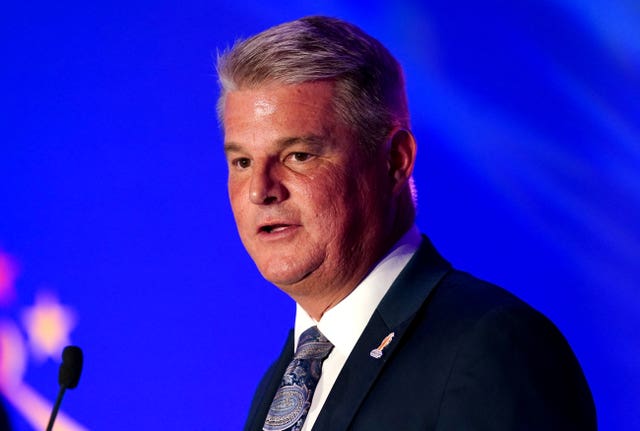 Mr Andrew told MPs: "It is vital that lessons are learnt from this near-disaster and action is taken to prevent it from happening again.
"Uefa has recognised that they made a series of mistakes in their handling of the event and have apologised to fans who attended.
"In consultation with the FA, my department is in touch with Uefa to understand how they intend to respond to the review and press for timely action in responding to the specific recommendations which have been set out in the report.
"I welcome Uefa's commitment to implement those recommendations, their engagement with fans' groups last week and the further apology offered by their general secretary.
"It's vital Uefa continues this dialogue with supporter organisations and that an action plan is published as quickly as possible."
Uefa has already issued an apology to Liverpool fans after it initially blamed them for creating the chaos by arriving late, and in some cases with counterfeit tickets.
The independent report said those initial accusations were "manifestly inaccurate".
Mr Byrne said Liverpool fans had refused to be beaten by "lies and smears" which were "straight from the Hillsborough playbook".
He added: "We need the FA (Football Association) to provide leadership and show courage to ensure that our demands regarding Paris are met in the halls of Uefa."
Mr Byrne urged the UK Government to "keep the political pressure" on French president Emmanuel Macron and Uefa president Aleksander Ceferin to "ensure a full apology is made and the recommendations of the report are met".
DUP MP Jim Shannon (Strangford) said Uefa should not be excused from "making amends" to Liverpool fans, adding: "A mea culpa, simple apology, will not be acceptable to any of the fans, (Mr Byrne) or myself."
Labour MP Sir George Howarth (Knowsley) said: "Uefa and the French authorities now need to be held accountable for their failures to properly manage that event and for all of the risks that ensued from that."