Manchester United have reported a Premier League record revenue figure of £648.4million for the year ending June 30.
The figure is 11 per cent up from the previous year and beats the previous league record set by United in 2019, but the Red Devils have still reported a loss of £42.1million.
The record earnings come in spite of the fact they were in the Europa League, rather than the more lucrative Champions League, last season.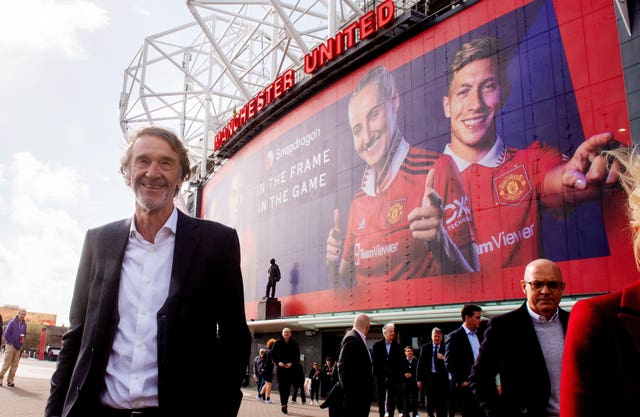 The club have also predicted revenue for the 2023-24 period will be between £650m and £680m.
The announcement comes at a time when the founder of the INEOS chemicals company, Sir Jim Ratcliffe, is reported to be close to securing a 25 per cent stake in the club.