Chelsea boss Mauricio Pochettino is unsure if reuniting with former club Tottenham will feel like bumping into an ex-girlfriend because he cannot remember having one.
Pochettino enjoyed five full seasons in charge of Spurs between 2014 and 2019 but is poised to return for the first time as manager of one of their fiercest rivals.
The Argentinian, who believes Tottenham are genuine Premier League title contenders this term, is uncertain how he will be greeted by home supporters on Monday evening.
Yet he insisted a negative response would not tarnish his memories as he laughed off an analogy referencing his love life.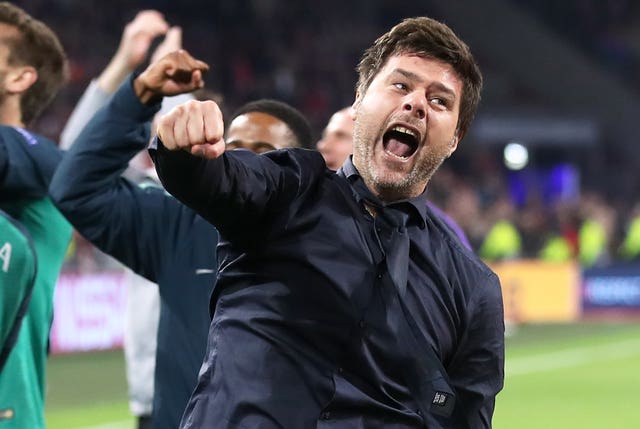 "My goodness," he replied with a hearty chuckle when the situation was compared to meeting a former girlfriend.
"It's difficult because I think I am nearly 32 years with my wife and I don't know even if I had a girlfriend before my wife.
"That's why it's difficult to answer that question because I don't know how you can feel."
Pochettino led Tottenham to a second-placed Premier League finish in 2017 but was unable to end their long wait for silverware and was sacked five months after reaching the 2019 Champions League final.
Speaking about the reception he expects, the 51-year-old continued: "I'm not going to say nothing at the moment because until Monday we cannot guess what is going to happen then.
"The most important thing is people know that we cannot forget all that we lived together, amazing memories there.
"I am going to respect the people, how(ever) they are going to express, but it's not going to change my emotion, my view, my feelings about a club that I think we spend an unbelievable journey (with).
"(It is) really special because I am back after four years in a place that we have amazing memories, we created amazing memories together. I think it's special, I'm not going to lie."
While Chelsea are languishing in mid-table 10 games into the campaign, unbeaten Tottenham top the table under Ange Postecoglou.
Pochettino feels the north London side are capable of remaining in that position and ending the season as champions.
"Yes, I think so," he said.
"Ange and the coaching staff, they are doing a fantastic job and then of course very good players, very good team. You can feel they can be a contender.
"Of course it's early in the season but they are showing the quality to be contenders."