Everton boss Sean Dyche and captain Seamus Coleman have paid tribute to chairman Bill Kenwright.
The pair laid flowers at the Dixie Dean statue outside Goodison Park on Tuesday morning.
Kenwright died at the age of 78 following a battle with cancer, the club announced on Monday.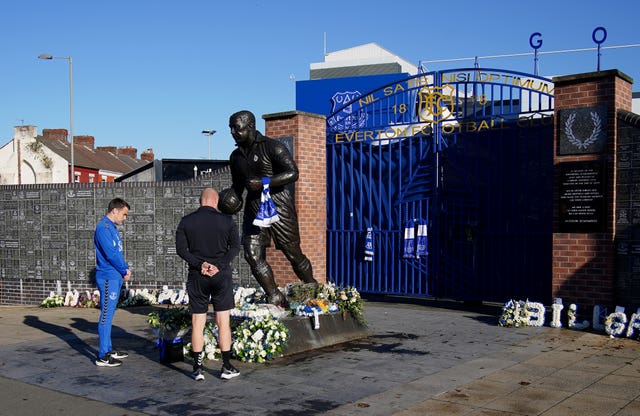 Kenwright, who succeeded Sir Phillip Carter as chairman in 2004 after first joining the board at Goodison Park in 1989, had a cancerous tumour removed from his liver in August.
Liverpool-born Kenwright was a successful theatre and film producer when asked to join the Everton board in 1989.
He bought a majority 68 per cent stake in the club in 1999 and became deputy chairman before replacing Carter in his current role.