Ange Postecoglou has played down the significance of Tottenham potentially moving five points clear at the Premier League summit with victory at Crystal Palace on Friday.
Spurs returned to top spot on Monday with a 2-0 win at home to Fulham and play before Arsenal and Manchester City this weekend.
Postecoglou insisted his primary focus is on improving the team after he was critical of their second-half display against Fulham.
"It doesn't really add any significance because whatever happens Friday night there's still a full round of Premier League fixtures to be played and nothing of any real significance comes of that," he said.
"We're in a good space at the moment but again we've still got plenty of work to do to make sure what we do now is sustainable. That's the main thing.
"It's not about making a short-term impact, it's about building something which hopefully brings sustained opportunities of success for the club.
"There is a really good reason no manager will talk about winning a title in October or November because we know there's a long way to go."
Tottenham's ascent to first position has seen them score 20 goals in nine matches, but Postecoglou feels attack is the area where they can improve the most.
He added: "We still have to grow in every area. There are areas where we are already very good, particularly around the defensive side of the game. I think we've been excellent there – really consistent.
"I still think our main growth will come in the attacking side of the game. I still think particularly in the front third, a lot of our movements are still not natural and fluent like we want them to be, which isn't surprising.
"But what is getting us the goals is that we have great quality up there, which is contributing to that. I still think the biggest growth for us will be in our attacking side of the game."
Spurs will have to assess Destiny Udogie for the Selhurst Park clash after the left-back was withdrawn in the 56th minute of Monday's win with muscle tightness.
Pape Sarr (illness) and Ben Davies (knock) are fit and Yves Bissouma is also available after he served a one-match ban for his recent red card at Luton, but Postecoglou was coy over his team after Pierre-Emile Hojbjerg impressed against Fulham.
"It's no different to any other week. They're not really dilemmas, just choices that people in my position have to make and I've always made those decisions pretty simply and cleanly about what I think we need," the Australian coach explained.
"Tomorrow night we'll start with a certain group of players and finish with another and it's about trying to get the job done. When that games done, we'll look to the next one.
"It's good to have Biss available, he's been a big part of what we're doing. The team did well the other night so that should make us stronger."
Postecoglou also heaped praise on opposite number Roy Hodgson ahead of their second meeting.
The Spurs boss faced Hodgson back in 2016 when they were in charge of Australia and England respectively in a friendly at the Stadium of Light.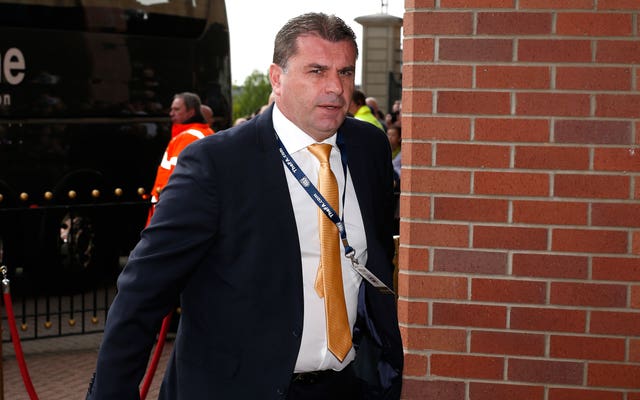 Asked if he still expects to manage at 76, Postecoglou replied: "Who knows. That's not the plan. Seventy-six? Somewhere on a Greek island, lying back watching football from around the world, maybe doing some punditry and becoming an expert overnight. That's the plan but you never know in life, mate.
"I coached against Roy up in Sunderland so I have had the pleasure of coaching him at international level.
"He is an outstanding manager, he's an absolute gentleman and whenever I have come across him people always talk about the kind of person he is and I love his career, for someone like me with a different journey I have so much admiration for the career he has had."