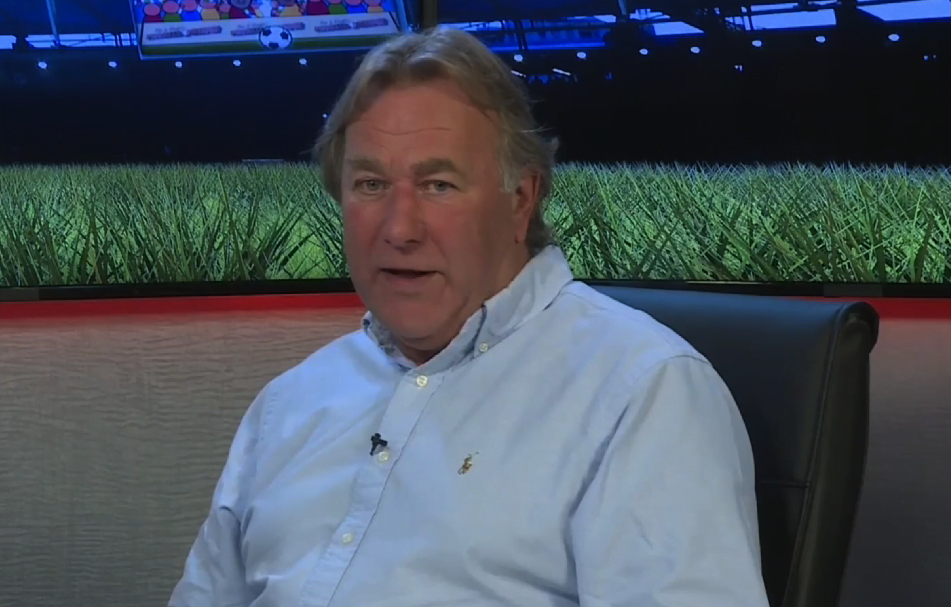 After the disappointment of Scotland and our clubs in Europe, there has been a lot of discussion about how to take the game forward, but if we want to qualify for tournaments we should be looking at how to bridge the gap from the under 21s to the full national team.
It was another missed opportunity on Friday as the U21s drew 2-2 against Ukraine and it feels as if another chance to reach a major tournament is slipping away.
As far as I'm concerned those current players are four years away from being anywhere near the level we need them to be to qualify for tournaments at full international level.
None of them could make the step up just now.
Half of them can hardly hold down a first-team game. You could make an argument for Callum Paterson, Sam Nicholson and Jordan McGhee but you look at the level they are playing at and they're playing in a very poor Scottish Premiership.
You won't see how good these guys are until they are in a big, big game.
Everybody is talking about the boy John McGinn but who's to say if he moves to a bigger club that he would amount to anything?
That might sound harsh but that's the reality these players face. They have to prove themselves at a higher level, playing regularly in the first team before they can be considered for the full international team in competitive matches.
First of all, though, Gordon Strachan needs to try them out in friendlies and play the likes of McGinn, Scott Allan, Peter Pawlett and see how they do.
It's too easy just to wrap them up in cotton wool let's see how good the Ryan Gauld's of the world really are.
Bridging the gap
When I played there used to be under 23s. By that time you were older, had more first-team games under your belt and you had at least another two years of playing senior football.
Now when you're 21 most of them are trying to break into the team. There are not many 19, 20-year-olds who can get first-team experience.
I was playing in the first team when I was 17 by the time I got to Under 23s level I had plenty of experience – much more than what the 21s have.
This exposure helped to bridge the gap.
It was a development process that all the great Scotland players went through: Kenny Dalglish was in that team, Asa Hartford, Joe Jordan, Gordon McQueen they were all playing with Leeds United and Kenny was playing with Celtic.
These kids are now having to play catch-up and not enough of them are playing first-team football and, until the clubs actually give a chance to these youngsters, the game will suffer.
Change at youth level
In my mind Pro youth teams shouldn't dictate how many minutes kids play. They should be allowed to play for school teams and boys teams and get as much experience as they can.
I was also brought up with the concept of winning and losing and I don't agree with this idea of everyone being a winner.
Sometimes you learn more from losing and it can be the making of players because it makes you work harder.
Removing the winning aspect takes away the competitive edge and, in combination with other factors mentioned above, it is hindering our chances of becoming a formidable force in football again.