Steve Clarke revealed his desire to keep the Tartan Army "engaged and entertained" after agreeing a new deal to remain in charge of Scotland until 2026.
Ahead of the opening Euro 2024 qualifying double-header against Cyprus and Spain at Hampden Park, Clarke, who was appointed Scotland boss in May 2019, has signed an extension until after the 2026 World Cup campaign.
The news follows a successful promotion to Nations League Group A and with Clarke setting his sights on returning to a major tournament after experiencing Euro 2020 – the men's national team's first finals appearance in more than 20 years.
Clarke said: "I am proud that my coaching team and I will continue to lead the team through the next two qualifying campaigns, as well as Nations League Group A, but being able to do so is a testament to the squad of players who have been central to our improvement.
"The immediate focus is ensuring a positive start to our Euros campaign against Cyprus, who were the opposition for my first match in charge in 2019.
"When we named our squad for the double-header, I spoke with my coaches about how the quality and depth of the squad has evolved in those four years.
"We now have an experienced core who have been constants throughout, but we have also added quality and competition in every area of the team.
"We also played that game in front of around 30,000 fans and will walk out on Saturday, and Tuesday against Spain, to a full house at Hampden Park.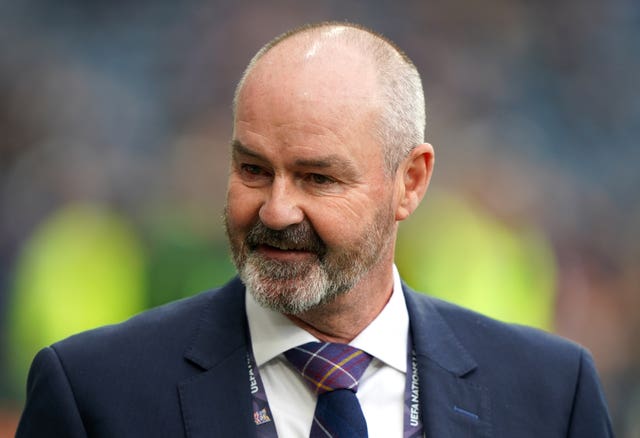 "It's imperative that we keep the fans and the nations engaged and entertained and that is something we are all committed to achieving through winning games and qualifying for more major tournaments, starting with Germany next year."
Scottish FA chief executive Ian Maxwell claimed the new deal for Clarke involved: "One of the easiest decisions and conversations during my time as chief executive."
He added: "Steve has united the nation behind a successful men's national team and as we look forward to a new Euro 2024 campaign, it was important we demonstrated our commitment to Steve and his backroom team, and acknowledged the continuity that has been key to our improvement in the past four years.
"I know how determined the squad are to return to a major finals after experiencing Euro 2020 and while everyone was disappointed not to have reached the World Cup in Qatar last December, securing promotion to Nations League Group A was another sign of the undeniable progress made."