Toulouse president Damien Comolli insists that his club's use of data is the reason behind their success rather than "football wisdom".
The entire football operation of the Ligue 1 club, who beat Liverpool in the Europa League last week, is entirely driven by data, from player and manager recruitment to which set-pieces to use in a match and when.
It is bearing fruit as promotion from Ligue 2 in 2022 was followed by success in last season's Coupe de France, which earned them their ticket to European football this season.
And Comolli, who worked at Tottenham and Liverpool as sporting director, believes all their success comes from their use and understanding of the data.
"Our whole football operation is driven by data, whether it his how we recruit a coach or sign a player, the way we play, the way we attack, the way we defend, from where we shoot, from where we cross, where we press," Comolli said at Web Summit in Lisbon.
"We try to optimise the wage bill and transfer budget using data. Data is part of our culture.
"Where we gain a competitive advantage is we have decided to stick by data compared to the football wisdom. We are very disciplined at it.
"At the moment we are struggling in the league, doing well in Europe. But with underlying data, we don't look at results.
"The day after the game, none of the pages of the match report will contain the result. It will show the underlying data, why we lost or why we won.
"We need a bridge between the mathematics and science and the football people. Those individuals that can translate the data that is applicable to coaches and understandable to everyone, that bridge is absolutely key."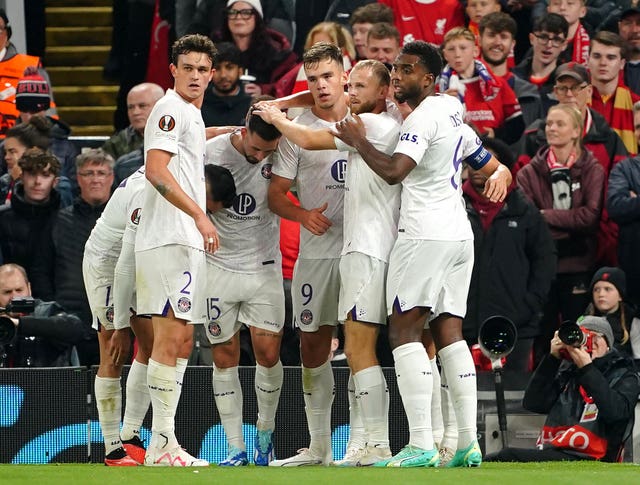 The use of data and artificial intelligence is quickly becoming more prominent in today's game and Comolli believes it will have a big impact in the future of the game.
He thinks that it will be particularly important in injury prevention.
"In the last four seasons our player availability for per game has been at 95 per cent, the highest in France," Comolli added. "We are constantly using data to measure player's loads, we are are using AI to measure in-game data.
"In the future it will help coaches make better decisions, when to make a substitution, when to make a tactical adjustment or not make one.
"We played at Anfield, we were losing 4-1, our best striker was still on the pitch and we had a game a few days later. I messaged the analyst, 'Why is he still on the pitch?'.
"His data was showing he was in the red, so we brought him off. He went on to score in the next four games, maybe if we played him for longer he would have got injured or fatigued."