A makeshift centre-half pairing, a Champions League defeat against an underwhelming side and a few suggestive remarks that hinted at an unease….there was just the faintest whiff of groundhog day last week for Celtic fans. 
Before the Parkhead side kicked off against Livingston on Saturday afternoon, Brendan Rodgers was keen to stress to a broadcast journalist that his comments regarding summer transfer activity led to a narrative in the following days that was not entirely accurate.
That may well be the case – and the context of the interview had more meat on the bones than some of the headlines would suggest – but it would have been surprising if Rodgers had declared himself content with the business that was done this season.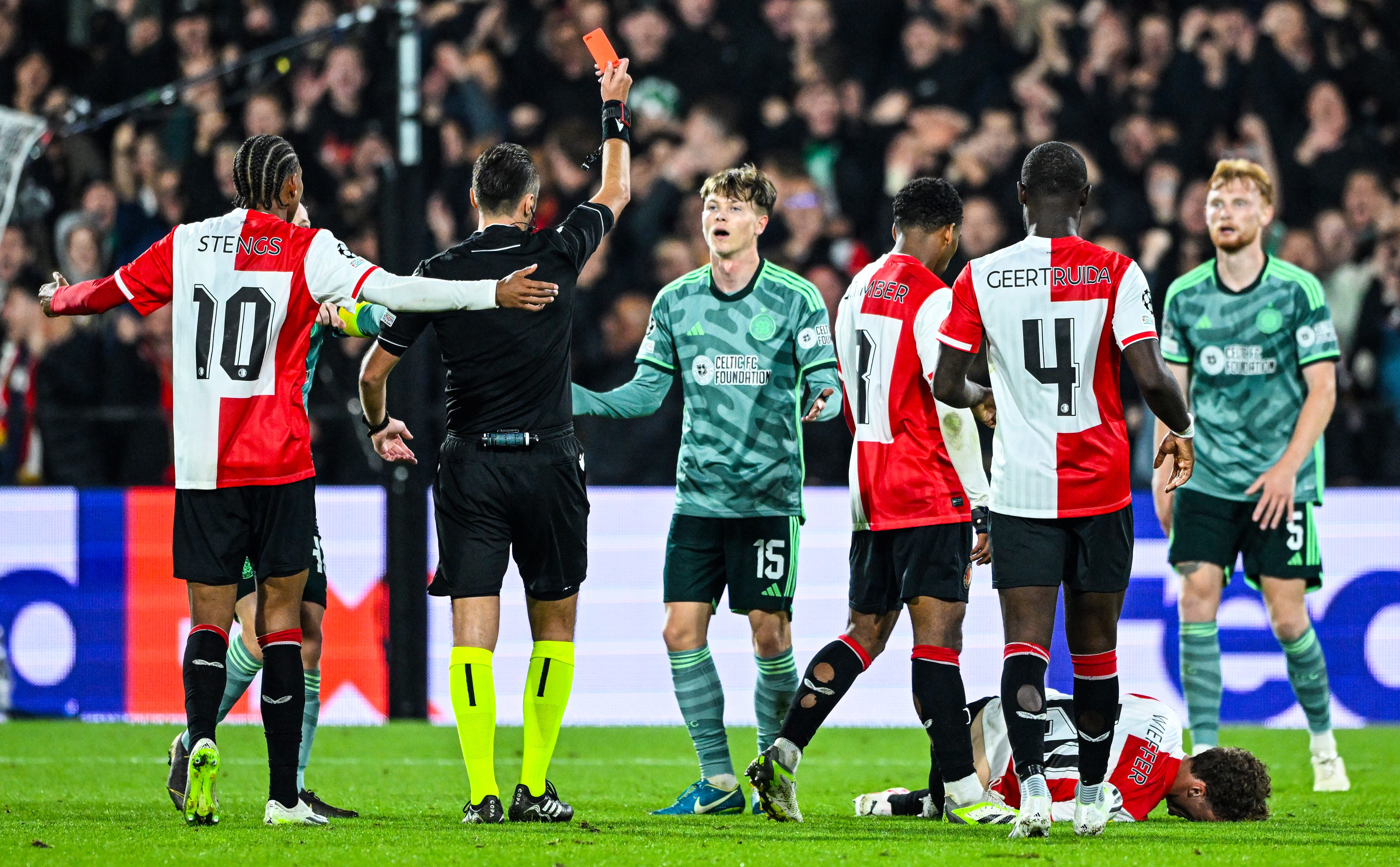 On paper Celtic are a weaker squad now than the team who sent Ange Postecoglou off to Spurs on the back of a Treble winning season.
Jota is kicking his heels in his own luxurious nightmare where money can buy him everything other than a game.
An obvious matchwinner for Celtic, his absence was always going to be felt without a clear replacement.
Domestically, the reduction in quality does not look like making a dent on Celtic's dominance. 
But when it comes to the Champions League, the stats make for embarrassing reading; the Parkhead side have lost 43 out of 73 games, the highest ratio of any team with more than 50 games in the competition. 
Suggestions this summer of a 'marquee' signing always seemed like bar-room nonsense; Celtic's wage structure is unlikely to run in tandem with a player who would command a marquee fee.
But it was difficult not to raise a smile when someone quipped on Twitter as Celtic toiled against a bang average Feyenoord side that it was time "to bring on the balance sheet."
It was equally difficult to appreciate why Celtic found themselves going into the tournament hunting for a fully fit backline. 
That balance sheet will be bolstered significantly by this season's involvement in Europe's premier tournament and, judging by the speed with which the club can shift tickets for the Champions League, the optimism of the support remains unaffected by repeated reality checks.
▶ Check out the latest original football content – including exclusive interviews, features and unique video content across Scottish, English and world football on  PLZ Soccer YouTube HERE 
Get Instant Access To The Latest Football News To Your Phone