Interim head coach Cristian Stellini intends to prove he was the right choice to take Tottenham through to the end of the season following the departure of Antonio Conte.
Conte left Spurs on Sunday by mutual consent a week on from an extraordinary rant in which he criticised his own "selfish players" following a 3-3 draw at Southampton.
Long-serving assistant Stellini has been tasked with guiding Tottenham to a top-four finish over the final 10 Premier League games.
Stellini had a spell standing in for Conte during February when the former Spurs boss underwent surgery to remove his gallbladder.
Tottenham's season was thrown into further chaos on Wednesday when it was revealed managing director of football Fabio Paratici's ban in Italy had been extended worldwide.
Stellini, though, is confident he can help bring stability over the run-in, which continues at Everton on Monday night.
"I feel very honoured and feel I am in the right position to do this," Stellini told SpursPlay.
"I want to do this with all the staff, with (assistant head coach) Ryan (Mason) that is very important for me and the club and it was important when we were in charge when Antonio wasn't here.
"We feel we can do what we did before, we want to improve, and this is a moment to take responsibility and to improve, all together."
Stellini added: "We have to continue the job. If we are here, it is because we did a good job. And if we are here is because we have to make this decision and make this real because we will work well in that moment.
"The players, us and everyone in the club has to do something more to help the club to help the players, to help the team because we need a team and we want to show to everyone that we are a team again."
Stellini expressed his disappointment at the departure of close friend Conte.
"I'm feeling sad, because when you have a managerial change in the middle of the season, everyone feels responsible," the Italian said.
"My relationship with Antonio is again the same, nothing changes in our relationship because we were friends, we were colleagues, we know each other for a long time and having this situation would not change our relationship."
Tottenham forward Richarlison has shut down rumours over his alleged part in Conte's departure and insisted he was not the "mutiny leader" behind the exit of his former manager.
Stellini admitted it had been a "tough week" at the club.
"Everyone needed to understand the situation, needed time to understand situation, but the players are coming back, they want to fight, this is what they want to do," the Italian said.
"It's very important to show our desire. This is the focus at the moment of the players and we don't have to be emotional, but we have to be lucid in the way we have to fight against every opponent.
"We have to have 10 games, and those 10 gains are 10 finals for us."
Stellini added: "We have to play with personality. We don't want to do it for vanity, we have to do if for the club for the fans, for our self and our families.
"This is the way we have to approach it in the game. If we show this, we will have everyone with us and the energy we can create can be bigger and bigger and bigger."
Tottenham have been told to take control of the "crisis" engulfing the club by their supporters' trust.
In a message to Spurs fans, Stellini said: "We know that when you are not winning games, the fans are unhappy. This is normal and we have to accept this.
"All the staff, the players we want to work out until the end of the season to bring the fans with us because this is our club.
"We want to bring everyone with us and this is important for the next 10 games."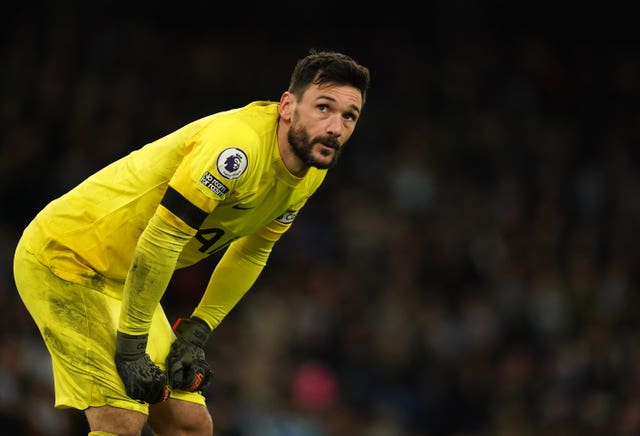 Brazil international Richarlison will miss what would have been his return to Everton on Monday due to a minor muscle injury.
Goalkeeper Hugo Lloris has returned to training as he steps up his recovery from a knee injury and could be involved again.
Full-back Emerson Royal is sidelined after surgery on a knee problem suffered while away with Brazil.
Stellini is hopeful Ivan Perisic will be available after a late injury scare when playing for Croatia in Turkey on Tuesday night.