Eddie Howe says he does not want to be dragged into the politics surrounding Newcastle's Saudi-backed ownership.
The head coach faced questions on Friday over the relationship between Saudi Arabia's Public Investment Fund, which holds an 80 per cent stake in the club, and the state after a court document filed in the United States described Yasir Al-Rumayyan – PIF governor and Magpies chairman – as "a sitting minister of the Saudi government".
Howe has repeatedly said he can concentrate only on football when asked about controversial aspects of Newcastle's ownership in the past, and maintained his stance when questioned on his communication with the hierarchy.
He said: "I've had very open communication from the day that I joined with various people connected to the board. But my conversations with them are all football-related, at no stage has it ever gone political.
"That's not my area, I don't want it to be my area, I want to concentrate on how I can improve the team, what tools do I need to do that and the relationships with those people around me at the football club are very important.
"Now obviously if I felt there was a time I needed to ask a question, I could. But I haven't done that."
Howe's comments came a day after human rights campaigners Amnesty International called on the Premier League to re-examine guarantees provided by the club's owners as they completed their £305million takeover in October 2021.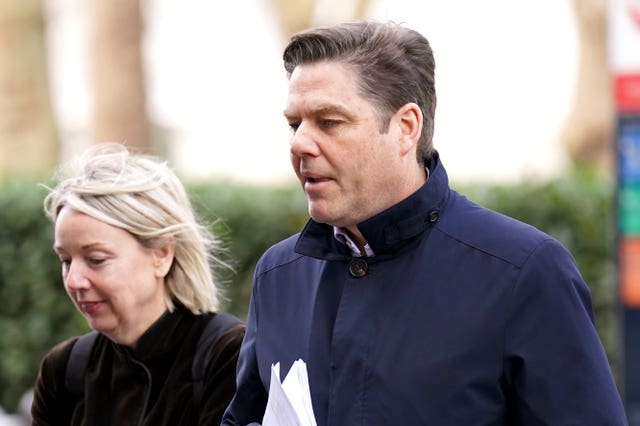 The organising body belatedly approved the buyout by Amanda Staveley's consortium after receiving "legally-binding assurances" of separation between the state and PIF, which is chaired by Crown Prince Mohammed Bin Salman.
However, the Magpies' ownership has been thrust into the spotlight once again after Al-Rumayyan was named as "a sitting minister of the Saudi government" and PIF "a sovereign instrumentality of the Kingdom of Saudi Arabia" in a document filed in a court case involving the PGA Tour and LIV Golf in the United States earlier this week.
The Premier League's chief executive Richard Masters declined to comment on the matter after his on-stage appearance at the Financial Times Business of Football Summit in London on Thursday, while both Newcastle and the PIF also remained silent.
It was left to Howe, speaking at his press conference ahead of Saturday's trip to Manchester City, to field questions on the matter.
Asked if he understood why Amnesty International had issued its plea to Premier League bosses, he replied: "I'm not the right person to ask", and confirmed he had not sought assurances about separation between PIF and the Saudi state before accepting the Newcastle job.
He added: "Obviously the focus comes on me because I'm sat in front of you every week, but I don't think – as I've said many times – it's a conversation for me to necessarily brief on these matters because I'm not really qualified to do it."
In the short term, the former Bournemouth boss is concentrating solely on his team bouncing back from the disappointment of Sunday's Carabao Cup final defeat by Manchester United at Wembley and trying to bridge the gap to the likes of City, a task he admits will take more money on top of the £250m-plus already invested by the new regime.
Howe said: "If I say: 'Yes, it's only down to money', I might as well not invest the time and energy that I do with my players.
"But there is an element of truth in that you need investment to really compete at the elite level, and we're talking to disturb the top group of teams – it's difficult to do that without that investment, so I do feel we have more to go.
"But I also believe in the coaching process and that we can get more out of our players than we currently are."