Manchester United ultimately cruised to victory but Erik ten Hag still fumed at his side's "mess" of a start against Leicester, saying such "rubbish" cannot be repeated as key clashes with Barcelona and Newcastle loom.
A frantic February comes to a conclusion with Thursday's Europa League knockout play-off second leg against Barca poised at 2-2 before next Sunday's trip to Wembley for the Carabao Cup final.
United head into those fixtures on the back of a 3-0 triumph against Leicester, but Ten Hag knows the scoreline flatters his side after a ragged start against Brendan Rodgers' men.
Marcus Rashford scored a brace to take his tally to 24 goals – his most in a single season for his boyhood club – before substitute Jadon Sancho wrapped up a game.
"I was really unhappy with our performance," manager Ten Hag said of the first half.
"We have to follow the rules and principles from our way of playing. When you don't, it is getting a mess and when you face a good opponent like Leicester is you concede chances.
"It was only due to David De Gea that we don't concede a goal, so we are really lucky in half-time to be 1-0 up.
"Of course, a great pass by Bruno (Fernandes), great finish Rashy, but for the rest it was rubbish.
"Second half we play like the principles and rules of the game from us, then we transfer the game plan and you see we are dictating the game."
Ten Hag said the players knew at half-time that they had put in a substandard display, praising De Gea for coming up big on his way to equalling Peter Schmeichel's club record of 180 clean sheets.
"There are moments you need the keeper and he had already many moments in this season when he was so important, that he saves points," the United boss said.
"That's his job, he knows that but in the right moment you have to do it.
"Today the team needed him because it was a mess and he did the job and they were brilliant saves."
United moved back within five points of Premier League leaders Arsenal with Sunday's win, but Ten Hag brushed aside any excited chatter by saying "it's February, it's not about title race".
The Dutchman was similarly coy when the subject of a takeover was broached.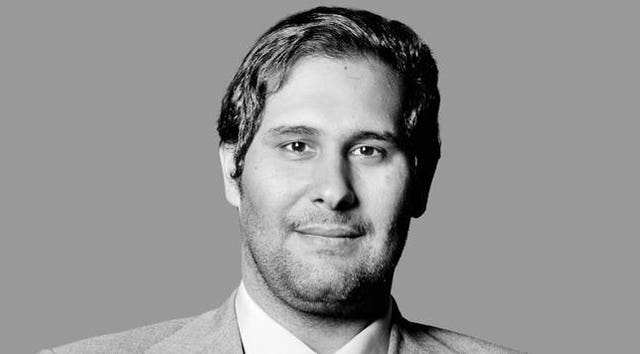 Qatari banker Sheikh Jassim Bin Hamad Al Thani and Sir Jim Ratcliffe's INEOS company confirmed they had submitted bids to buy the club from the Glazer family in the lead up to Sunday's Premier League match.
"We are committed with this club," Ten Hag said. "It's our club, it's in our heart. But it's not our job.
"We're focusing on football and performing. That is what the players have to do and what the staff around have to do."
The Manchester United Supporters Trust said on Sunday that any new owner needs to "explicitly commit to backing Erik and his plans to restore United to glory".
When those comments were put to Ten Hag, he said: "I thank the fans when they have that trust in me. I feel committed with this club and I love to be here.
"But, yeah, it's not in my influence. What I can influence is the performance of this team and I will give everything to perform as good as possible and to bring them up, hopefully, across limits."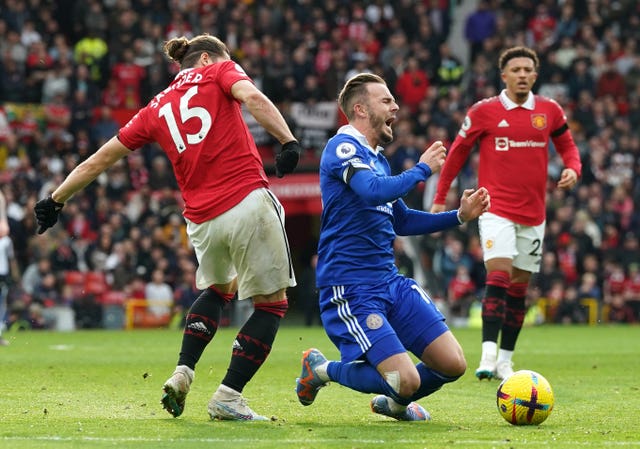 As for Leicester, they return home ruing what could have been after a bright start to a match in which Rodgers felt Marcel Sabitzer should have been sent off for a challenge on Wout Faes.
"It's a sending-off – straight leg onto the knee," the Foxes boss said said. "How it wasn't looked at and deemed that, it was incredible really when I see it.
"I don't know (why it wasn't looked at). We've seen the last few weeks some of the decisions and that.
"Someone has said it was maybe after an incident but I don't really buy that one.
"If you look at Arsenal's penalty against Manchester City, Eddie Nketiah is in on goal, he has a shot but the follow through makes it a penalty, which makes it a foul.
"In this instance, even if the play has stopped, he's followed through and straight-legged him right on his knee."